How UX can improve your sales and revenue – Here's what you need to know
Companies are continually releasing products with new features and functions to maintain balance with customers' rising expectations and demands for more advanced and feature-rich products.
Giving your customers what they want is a good place to start if you want to increase your company's revenue and popularity. However, to make your brand stand a notch higher than your competitors, you need to create a truly outstanding user experience.
Essentially, this means making your customers' time on your site – or spent using your app – as easy and satisfying as possible. They will thank you by returning to your site for subsequent purchases, and as quite an added bonus, they'll tell their friends, family, and co-workers to join in on the fun by pointing their web browser to your site too. But, if they have a bad experience, it could mean the opposite: bad reviews and tanking sales.
What is User Experience, and Why Does it Matter?
Your company is only alive because you have customers. Treat them with respect and understanding, and you will foster a sense of loyalty that leads your business to thrive.
Interface, usability, and human-machine interactions are just several components that make a memorable experience. These are important considerations, but the best UX includes much more.
What is User Experience, and Why Does it Matter?
User experience is defined as an individual's response and perception built after interacting with your product, services, or system.
Today, user experience designers employ a combination of art and science to offer seamless user experience to customers.
Picture Credit: Reference
When a user interacts with your product, it is more than a single entity. It is a combination of different set of experiences that your users go through.
For example, if a person wants to buy a new laptop, their entire user experience of discovering your product online, navigating through your website/app to find the right laptop, and finally, making a purchase is what contributes to user experience.
Interface, usability, and human-machine interactions are just several components that make a memorable experience. These are important considerations, but the best UX includes much more.
Understand your Customers' Needs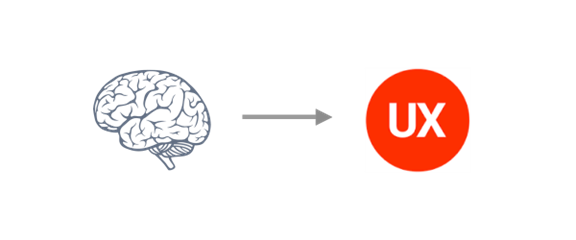 Picture credit: Reference
While it isn't possible to know exactly what thoughts are running through your visitors' heads as they browse around your website, there are ways to capture and analyze data to paint a big picture of the reaction that your digital marketing efforts are eliciting. Want to learn more about how to incorporate phycology into UX? read blog from Geunbae "GB" Lee
The bounce rate, for example, will give you an indication of how many users immediately click away. If it only takes a website visitor 10 seconds to leave your homepage for an unrelated destination, that's a big clue that your user experience isn't meeting everyone's basic needs.
Web analytics tools like Google Analytics, and HubSpot will let you know how users behave on your site but you really want to learn about user experience measurement hierarchy, read the blog from pragmaticinstitute.com.
Are they entering through your most popular blog post, but staying to read more content without ever finding your services?
Is Facebook steering them to a promotional webpage, but not getting visitors to click on your ecommerce store?
Once you identify gaps in visitor behaviour, you can add links to your site in the places they're most needed.
Optimize Your Website/Application for Better UX Design
What UX really comes down to is designing a website or other online portal that meets if not exceeds visitors' expectations.
So how do you keep your users happy?
First, it pays to make sure you aren't making common usability mistakes: a flat color palette, hardly any links to help users navigate around your site, overly complex categories, and a lack of search options.
Next, look over the key points of user interaction: where the buttons are placed, whether or not links are easy to find, how users can customize their experience, and if text is placed in a way to make it approachable rather than overwhelming.
Analyze Bottlenecks and Re-iterate
For many e-commerce companies, potential sales never make it past the shopping cart:
Thankfully, you can avoid this trap.
How?
As you proceed through your web-based purchasing and sales process, ask these questions:
Was the final cost what you expected it to be? Why or why not?
Did you feel the website was fast, slow, or about average?
Did you think the checkout process was long, short, or about right?
Did you feel secure entering your payment information?
At any time did the website crash or timeout?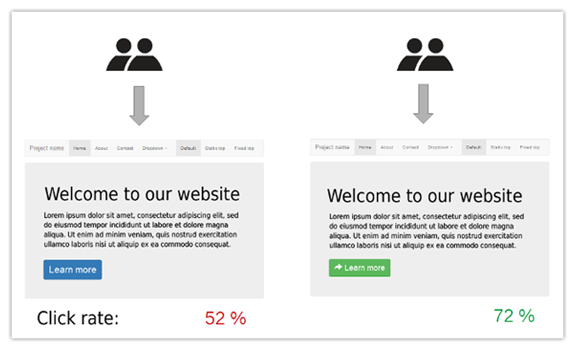 Photo credit: Reference
Takeaway
Above all, it's important to provide a user experience that's compelling. If your consumers feel valued based on their interaction with your brand online, that positive user experience leads to increased customer loyalty. The next step from there is positive word of mouth, which brings more people to your website or application, in turn increasing ROI for all of your digital marketing campaigns.
How much do you know about a customer's journey with your products or services? How do they interact with you? Where do they get stuck? What do they love about your service? What would they improve? How can you create a frictionless and engaging experience for your customers?
Whether you're starting from scratch or looking to optimize an existing property, our user experience team is ready to help. Let's engage your customers together.
Welcome to Integration Yantra, where we strive for excellence in all aspects of creative marketing, digital marketing and eCommerce Development Services and Solutions. Our team is made up of talented subject-matter experts (SME) who are passionate about what they do. From our writers who meticulously research and craft blog posts to our UX designers, developers, testers, and marketers who work together to deliver the best results possible, we are dedicated to providing our clients with the highest level of service. Read about our services here.