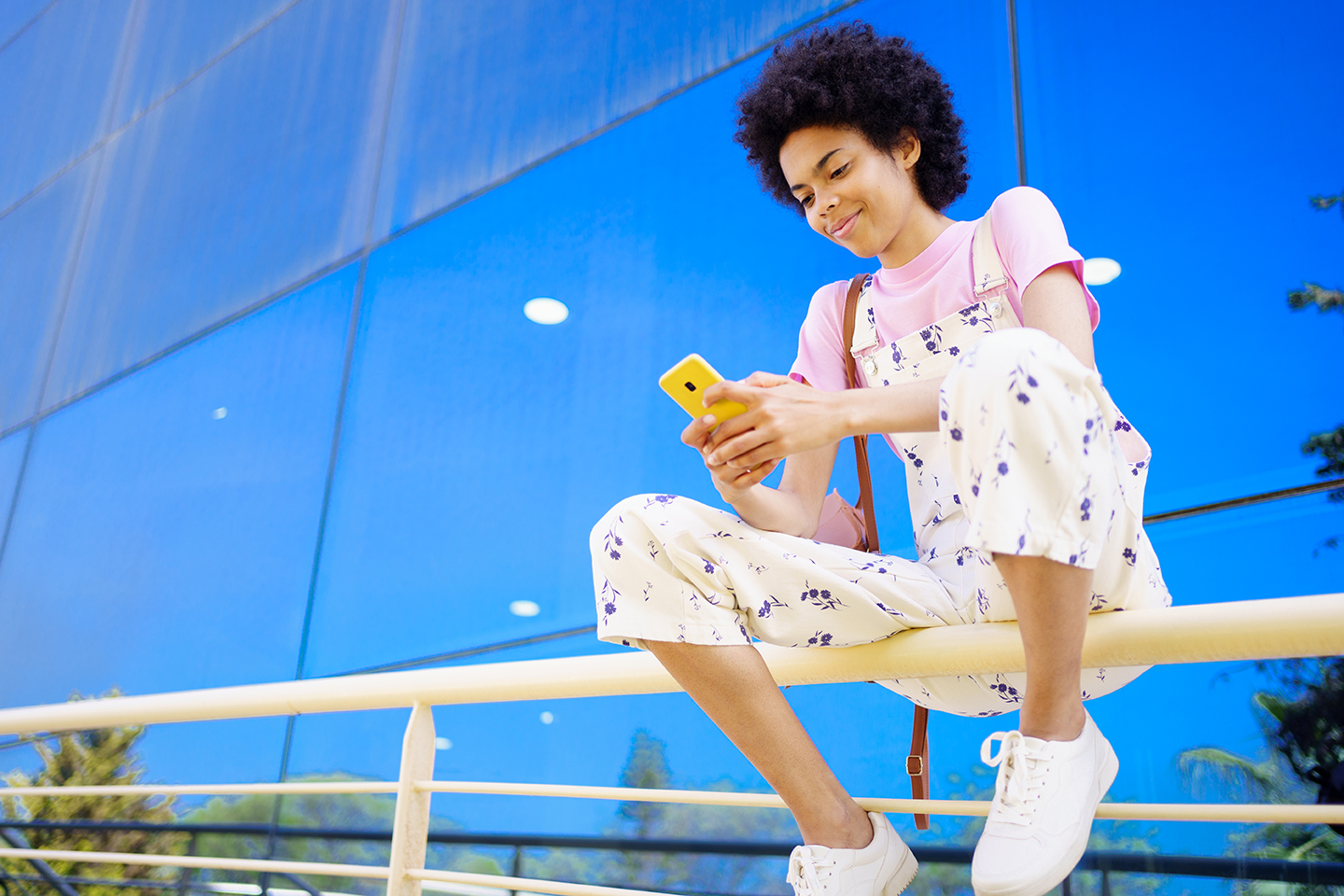 Role Of User-Generated Content In Consumer Decision-Making
User-generated content has long been considered one of the most important factors in consumer decision-making–and for good reason.
When combined with in-depth content strategy and a seamless user experience (UX), many types of user-generated content can be leveraged as both a strong call to action (CTA) and a trust signal to potential consumers. (Not to mention give you and your digital marketing team endless amounts of fodder for compelling content.)
Let's take a deep-dive into what exactly user-generated content is, the types of user-generated content, its many benefits, and what you need to know in order to use yours to its full potential.
What is User-Generated Content?
User-generated content (also commonly referred to as "consumer-generated content" or "UGC") is defined as any original, brand-centric content that is created by consumers and published online. Rather than the brand publishing its own content, user-generated content is often a blend of organic content and content that the brand has paid promoters to post.
More specifically, the four main types of user-generated content stems from the following:
Fans of Your Brand: These are oftentimes fans of your business who have been with you since day one. Fans of your brand are loyal, frequent buyers who aren't afraid to strike up conversations about your brand or advocate for their favorite products or services
Customers of Your Brand: Whether they've been purchasing from you for one day or one year, customers are the ones frequently posting about your products or services, leaving reviews, and influencing new potential buyers to take that first step–meaning that leaving a good impression on them is paramount
Employees of Your Business: Employee-generated content has the opportunity to shed your brand in an authentic light. From behind-the-scenes snippets to heartfelt overviews of what it's like to be a part of the team, employees have the power to give a human touch to any business
User-Generated Content Creators: Last on the list is user-generated content creators, who are online influencers that specialize in UGC. UGC creators are paid by brands to talk about their products or services favorably online in order to generate interest
UGC, no matter where it comes from, always has three key characteristics: the contribution is from users of a product rather than the brand that sells the product; it is creative in nature; and it is posted online.
Common Types of User-Generated Content
There is a near-endless variety of the types of user-generated content that businesses can utilize, depending on which online platforms they are looking to capitalize on.
During your daily scroll, you'll frequently see UGC in the forms of:
Images
Videos
Social media content
Live streams
Product reviews
Testimonials
Blog posts
Podcasts
Case studies
Surveys
…And so much more.
An example of UGC at its best is the Starbucks "White Cup Contest", wherein Starbucks enticed its customers to decorate its plain white coffee cups using the hashtag #WhiteCupContest. Every post about a customer's decorated white Starbucks cup would make the poster eligible to win a $300 gift card, as well as have the winning design printed on a reusable cup for them to have as a keepsake.
As you can imagine, Starbucks's online reach skyrocketed–all without them having to spend a dime on paid advertising.
User-Generated Content Benefits
Why is planning your user-generated content strategy essential?
Here are just some of the top reasons why UGC should be a non-negotiable for your brand's overall marketing strategy:
#1: UGC Taps Into the Desire for Authenticity
Consumers are 2.4x more likely to consider user-generated content authentic when directly compared to content created by brands.
With over 60% of marketers agreeing that authenticity is one of the key elements of a successful content marketing strategy in 2023 and beyond–especially as a way to cut through the ever-rising competition and mark yourself as unique–there's a reason why UGC is being hailed as "the modern day word-of-mouth".
#2: UGC Increases Conversions
Because UGC scratches your audience's itch for authenticity, it has been proven to be highly influential in the last stages of the buyer's journey. As such, it is a powerful tool for those looking to convert their audience into buying customers.
An example of user-generated content during the purchasing phase of the buyer's journey includes adding UGC to your abandoned cart email sequence, or integrating UGC into your new landing page.
#3: UGC Acts as a Trust Signal
Did you know that even the team here at Integration Yantra looks to UGC for our purchasing decisions? It's true: we recently found an accountant to add to our team through a series of five-star reviews he had received from his current clients.
This is because user-generated content is what's called a trust signal. Audiences turn to UGC in the same way that they would ask their friends, family, or peers for an opinion on what to buy. In fact, over 50% of millennials claim to base their purchasing decisions on recommendations from their family and friends. Think of UGC as exactly that: a personal recommendation.
Tips and Tools to Plan a Successful User-Generated Content Strategy
UGC is cost-effective, highly influential, and evergreen. To make the most out of yours, ensure that you're following these rules of thumb:
Always Ask Permission: Never repost a UGC without permission or proper credit. This works to maintain goodwill and prevents any potential copyright infringement
Be Clear About Your Content: Whether you are paying influencers to post UGC or are asking employees to share their experiences, be clear-cut about what type of content you're asking for so that you can guarantee that the UGC that is posted is in-line with your brand identity
Don't Be Afraid to Ask: Putting CTAs for consumers to share their UGC in your business's social media bios, on your website, on any product packaging, and even at your physical location (if you have one) are all zero-friction ways to prompt consumers to take positive action
Keep Your Links Authentic: When dealing with written UGC (like blogs and articles), ensure that your links are authentic so that your website is not penalized by Google's Link Spam Update. A link spam update looks to no longer count links to or from your website that Google finds to be spammy and against Google's guidelines. Strive to only collaborate with UGC creators whose website's have a high, trusted domain authority
Affordable tools for getting started with your UGC strategy include, but aren't limited to, Hootsuite, TINT, and Chute.
Capitalize on the Role of User-Generated Content in Consumer Decision-Making Today
We're in the era of powerful UGC content. Take this as the sign you've been looking for to integrate it into your content marketing strategy.
If you're ready to maximize UGC to garner more sales, more brand trust, and more valuable digital content than ever before, send us an email to our team today to discuss our myriad omni-channel digital marketing services.
Welcome to Integration Yantra, where we strive for excellence in all aspects of creative marketing, digital marketing and eCommerce Development Services and Solutions. Our team is made up of talented subject-matter experts (SME) who are passionate about what they do. From our writers who meticulously research and craft blog posts to our UX designers, developers, testers, and marketers who work together to deliver the best results possible, we are dedicated to providing our clients with the highest level of service. Read about our services here.